Yukon Salutes Opening Reception & Ribbon Cutting Ceremony
Veteran and 1st Responders Banner Display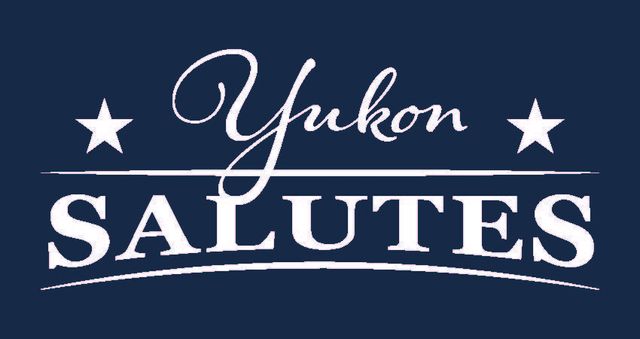 Description
Yukon Salutes is a unique appreciation project that occurs each fall, honoring our local veterans and first responders (new this year) with a display of customized banners along Yukon's Route 66 Main Street.  Each banner features a local hero with their service information, sponsored by family members and appreciative community members.  
We invite you to join us as we honor and memorialize the far-reaching legacy of veterans in our lives and community. We celebrate the freedoms provided through their service and sacrifices.
The first responder banners were added to the display this year in honor and appreciation for the protection provided by our law enforcement, fire fighters, and health professionals every single day.  

A reception for the display ribbon cutting and opening will be held at the Yukon Veterans Museum on Saturday, October 8th at 10am at the Yukon Veteran's Museum.  The Yukon Salutes banner display will continue to be on display.
Yukon Veterans Museum
1010 W Main Street, Yukon, OK 73099
10:00 AM CDT
to 10:30 AM CDT
Private:No
RSVP Required:No
Accept Registration Online:No